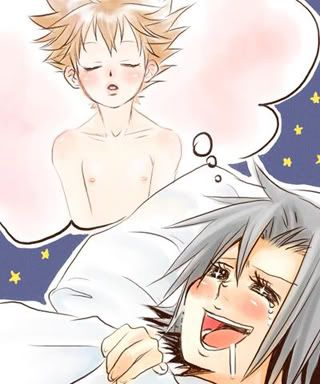 CONGRATS ON 50 MEMBERS
gokutsuna ♥!
We're officially at
49
50 members! You know what that means? We're
only halfway to 100 members
stylishly beating
yamagoku by two members
in need of extra pimping!
So poke/persuade/threaten someone in your flist to join &
gokutsuna
will be the biggest Reborn!pairing community. 8D ♥♥♥
And
IMPORTANT
! If you have any GokuTsuna raw doujinshi scans, please comment here with the links &
ka_yakusoku
may be able to scanlate them for us! My minion
revenus
will make an archive of all the doujinshi later (jk I'll help too).
In the future watch out for updates from me with moar GokuTsuna Japanese fanart sites! ♥
Edit: In the few hours that I was gone, someone joined! XD
Current Mood:
cheerful
Current Music: kids with guns ■ gorillaz